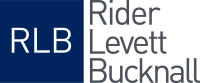 Confidence today inspires tomorrow
With a network that covers the globe and a heritage spanning over two centuries, Rider Levett Bucknall is a leading independent organisation in Cost Management and Quantity Surveying, and Advisory services.
At Rider Levett Bucknall we are dedicated to full involvement in the built environment and our communities, beyond our work. We place an emphasis on being at the forefront of trends, challenges, advancements and innovation to better serve our clients and provide insight to our industry colleagues that will help their projects succeed. We are proud to have a passionate team dedicated to these principles and contributing significantly to the evolving landscapes and skylines to help bring imagination to life.
From landmark projects across six continents in more than 40 countries, to delivering a bright future for New Zealand, we have been nurturing strong partnerships for decades.
2024 marks our 27th year of principal sponsorship of the Property Awards.